Search Results for:
XS GFRC Face Mix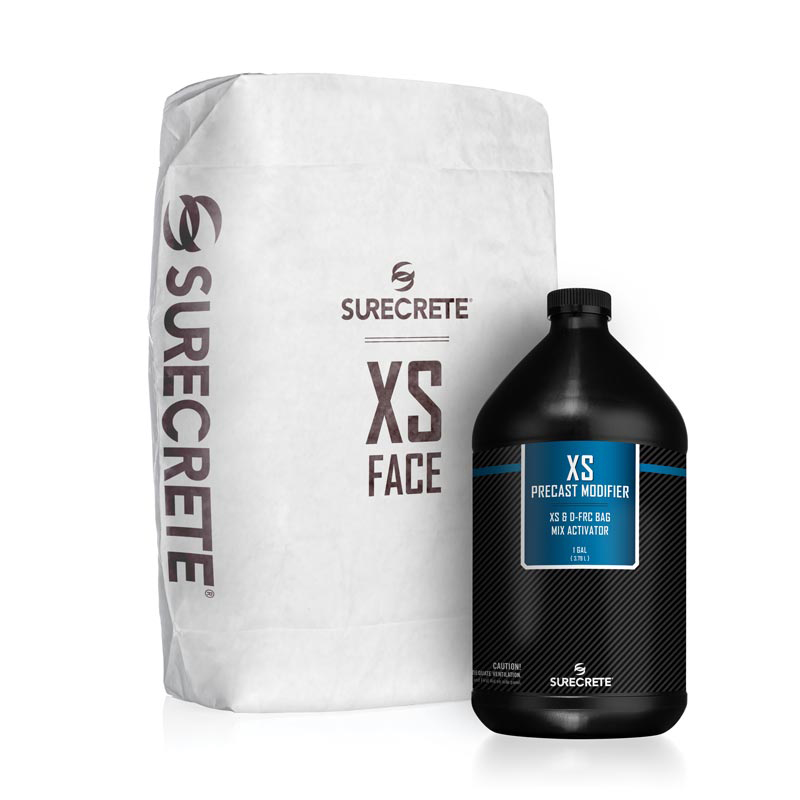 Perfectly reads the mold or cast proving a near flawless precast casting for any of your projects.
Modifier Sold Separately
A Glass Fiber Reinforced Concrete blend to reinforce cast concrete pieces. Can be colored with the standard and XS color additives.
Modifier Sold Separately
Surecrete XS Modifier Additive is formulated to mix with the following mixes.
SureCrete's XS Precast Mix
SureCrete's XS Face Mix
SureCrete's XS Backer Mix
SureCrete's XS Terrazzo Mix
1 gallon of modifier per 50 lb bag.