Utah's Trusted
Decorative Concrete Coating Supplier
We carry a full range of Products Unique to the
Concrete Overlay & Coatings Industry
Concrete
Countertop
Products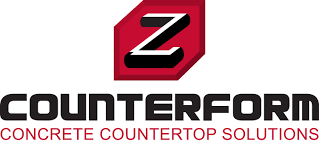 Counterform is a cast-in-place concrete countertop. This is a great option for homeowners DIY. Simply place cement backer board on top of the cabinets and attach Z Counterform to the back wall and edges. Mix, pour, cure, and SNAP Off Z Counterform off for a smooth beautiful countertop and edge. We have the ALL the Z Counterform supplies you need for your job.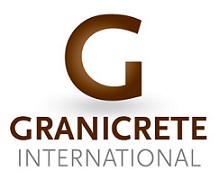 Granicrete is the original concrete overlay system that bonds over your existing countertops e.g. formica or MDF for new construction, at 1/16″. Granicrete is custom made giving you a unique and elegant look of marble, granite, concrete, stone, wood and more. It is durable, food safe (non porous), eco-friendly, seamless, and easy to clean! Certification is required to use, we have hands on training courses or an online course, or call us for certified installers.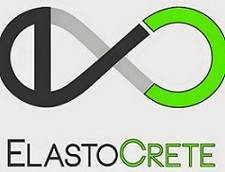 Elastocrete is a two-component, self leveling cement. Elastocrete countertops are poured in place at 1/2″ thick. The finish look has the real feel and look of stone and marble. Training is required or call us for certified installers.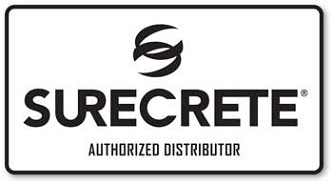 Surecrete countertop systems are pourable precast or pour-in-place concrete takes the guesswork and trial and error out of your decorative pieces, with PRE-Blended, fiber enhanced pourable concrete. Don't need a whole bag? Being pre-blended you can cut the bag in 1/2, 1/3, or 1/4.You will get the color you desire from their color charts. Don't break your back at 3/4″ thick without reinforcement get lightweight countertop with losing strength with 11,000 PSI. Surecrete is a great system for the homeowner and contractors!
XS-Precast is a pourable commercial grade mix. Mix 1 bag of XS-Precast (gray or white), 1 gal liquid modifier, add color of your choice and pour.
XS Terrazzo is nearly identical to the XS Precast, with the large exception of being able to add up to 80 lb of your choice of aggregate.
XS GFRC Face Mix is a dual component, sprayable bag mix proving a near flawless casting for countertops, furniture, tiles, wall panels, and more. Available in gray and white. Use GFRC Backer Mix for reinforcement.
XS-327 #1 Recommended Sealer For Any Concrete Countertop!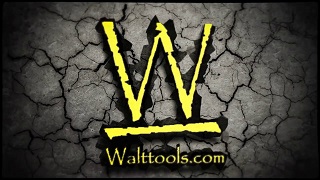 WaltTools Tru-Pac Cis a great pour in place or precast concrete countertop system for homeowners DIY withoug braking the bank. Make your home improvement bagged concrete workable and stronger by adding 1 bag of Tru-Pac C.
OUR PRODUCTS
We Only Carry the Highest Quality Decorative Concrete Coating Supplies and Products
Need help deciding what product is best for you?
Whether you are new to this industry or looking to add to what you are already doing,
I invite you to look at our products, training, and support.
Contec Supply offers the most complete training with all of product lines. Our classes are taught by professionals in the field and provide hands-on training so you have the knowledge and skills you need.
If you are interested in having a refresher course or learning a specific system or product, please contact us and let us know. We are here to help you.

UPCOMING CLASSES

Two Day Hands-on Training
June 4-5 , 2020
Taught at Contec Supply in Orem, UT
by Gregg Hensley from Stone Edge Surfaces
RSVP by calling (801) 222-0808
"I really enjoyed the class I to took at Contec Supply, the instructor was very helpful and was very knowledgeable and was able to answer the questions that I and other people in the class had. The products that they offer are very high quality and reliable. If you a re thinking about expanding your work or even just getting better at decorative concrete I would recommend swinging by Contec Supply, you wont regret it. They have great customer service and are always there to help when needed if you find yourself in a bad situation."
"My favorite stop to make while gathering up supplies for a job! Duane always helps me keep it simple and walks through everything I need for the job."
"I buy all my products from Duane at Contec Supply. He is very knowledgeable about concrete coatings so his advice is very helpful in determining the best product for the job."
"Incredible staff! They are more then willing to answer all your questions and guide you toward more resources if needed. I can't wait to start on some projects at home!"
We are currently updating our website, so if you will bear with us we will have a fully functional web presence soon!
If you have any questions, or suggestions for improvements call.
(801) 222-0808